BITCHN GRIT
Bitchn Grit is a professional cyclocross and gravel team dedicated to pushing boundaries on and off the racecourse. Whether its rubbing elbows at UCI 'cross races or tackling hundreds of lonely gravel miles on a hot midwest summer day, we thrive on the challenge and work to inspire riders to push their own limits every day. The Bitchn Grit squad is dedicated to keeping things fun - we are riding bikes after all - while embracing the process and balancing work, life, and professional racing. We're excited to share our journey with the world while supporting our exceptional partners and their meaningful causes. Follow along and dare to get dirty this season.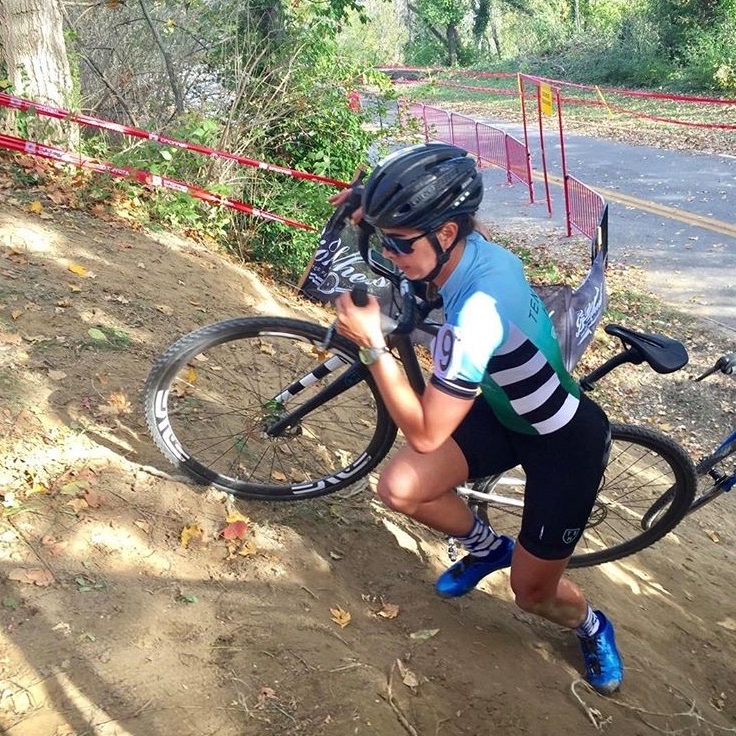 Runner turned pedaler. Dani grew up in the Chicagoland area but has lived the past two years with her husband, cat, and pup in Boulder, CO. Competed in Track & Field and Cross Country through college, she began cycling as a means to train for triathlon in 2013. Thinking Cyclocross would help her handling capabilities, she realized quickly it was both challenging and exhilarating enough to be the focused discipline. When something both excites and terrifies you, it's probably the thing you should be doing.
When Dani isn't Cyclo-racing, she basically lives in the mountains on all kinds of tire types. Likely doing something non-sensical on two wheels. Even the occasional throw-back foot watts are tossed into the mix. Fortunate enough to have a group of slayers of all ages and genders to ride with, legs and boundaries are consistently pushed (and exploded). You'll also see her entering gravel, MTB, and road events to keep things spicy. As a full-time Program Manager at a data analytics company, she strides to communicate the value of transferable knowledge and diversity in work, sport, and everyday life. Always looking at what's next, but never taking for granted the present.
Legan is a former professional triathlete turned bike racer who jumps whole-heartedly into any riding adventure thrown her way. From bikepacking sections of the Great Divide mountain bike trail to making the podium at Dirty Kanza 200 to racing UCI cyclocross, she's up for the challenge.
Legan comes from a road racing background and was one of six women to ride the entire 2012 Tour de France route one day ahead of the men to help advocate for equality in women's cycling. Now, she sticks mostly to dirt and gravel and is passionate about getting more women involved in cycling through gravel camps, clinics, and coaching. Legan hails from Longmont, Colorado but she can usually be found exploring new routes in the mountains or plotting the next adventure with her husband Nick.