PARTNERS
Bitchn Grit is excited to share our journey with the world while supporting our exceptional partners and their meaningful causes.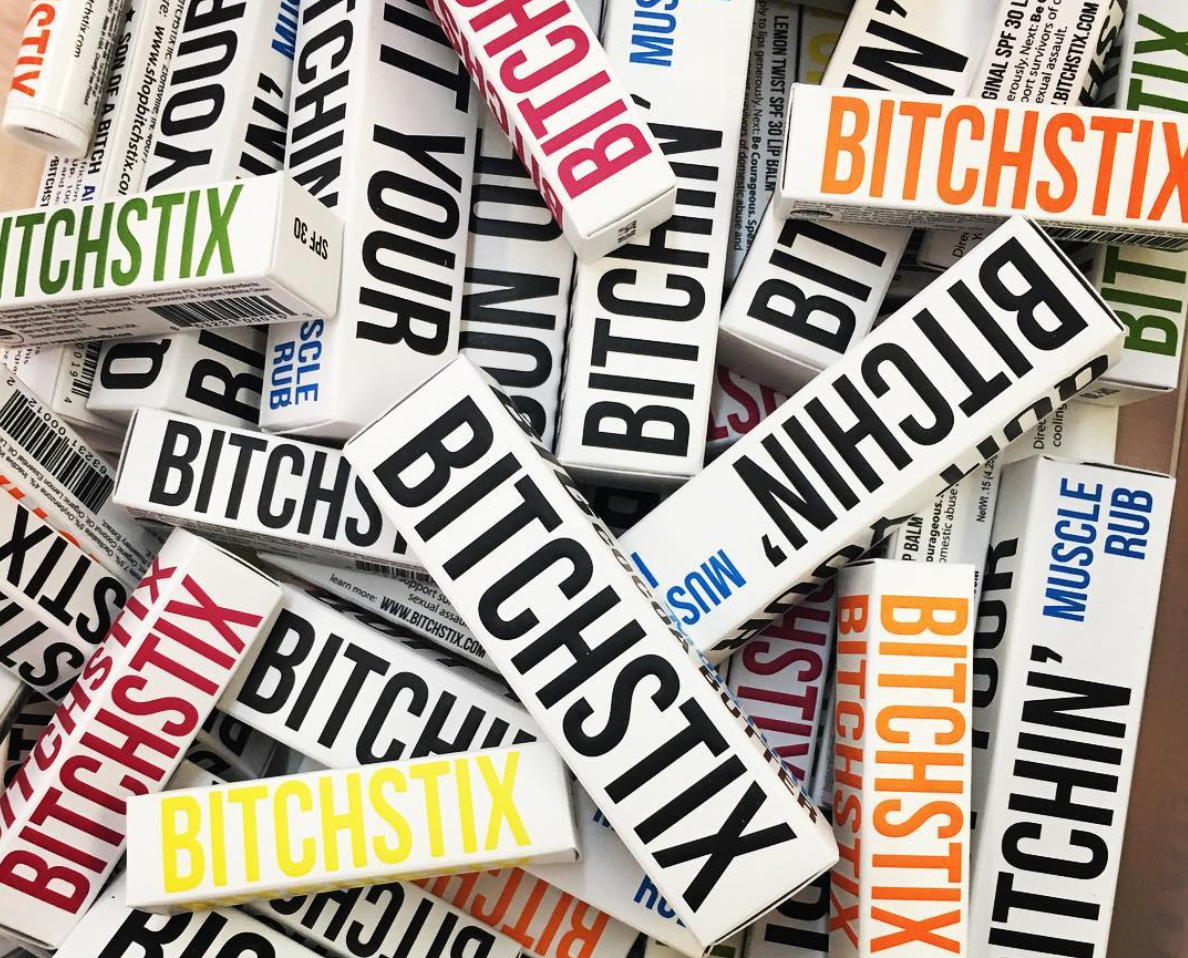 A face and body care company focusing on using organic, natural, and aromatherapy grade essential oils. Made with 100% renewable energy offsets, their environmental awareness promises no animal testing, and palm oil free products to help preserve rainforests. All purchases support survivors of domestic and sexual assault.
We are profoundly grateful to represent a truly substantial brand. Representing something bigger than ourselves is sincerely privilege.
We sincerely appreciate the meticulous thought placed into our race machines. Firefly draws on decades of experience designing, crafting, riding, and racing custom frames. This attention allows us to beat the crap out of these bikes when we are consistently faced with the toughest conditions. Think of us as the crash test dummies who always make it out alive. Firefly works diligently to ensure you have a deep (perhaps unhealthy) connection to your bike.
A small but mighty cycling clothing and accessory brand always telling the story of women on two wheels. Yes, they make their fair share of men's picks as well. But what you notice right away about this unique and fabulous shop, is their story-telling capabilities. We love to hear the stories of women on two wheels. Whether it's that Olympian MTB racer or that college student just trying to figure it out, they'll be there to make their voices known. We are thrilled to be painted all over in TSH patterns and designs.
Founded in the early 2000s, a mother and daughter baked bars that went from a local cafe favorite, to a treat that serves as both breakfast and an anti-bonking mechanism. The original recipe is still intact, but the company continues to supplement with new innovations of flavors and style. A staple for our continuous travel and jersey pocket life saver.
As multi-disciplined athletes we are always confident in our tire choice thanks to Donnelly. Maybe a little too confident on the mountain bike trails, you can say they are our enablers.
An athletic performance lotion that is clinically proven to reduce lactic acid, allowing you to push harder for longer and recover faster. EDGE is powered by the muscle buffering ability of sodium bicarbonate and is clinically proven to reduce lactate. In addition, each batch of EDGE is certified by Informed Sport to be in full compliance with the World Anti-Doping Agency (WADA) banned substances list. Effective to slather on before out workout/race and for recovery!